About Avie
Avie Records operates a unique business model based on artist ownership. This model is as robust today as when the label launched in 2002, and allows artists a creative freedom not found at any other label. Run by well-known and respected executives with offices in the UK and the US, Avie combines the flexibility of an independent with the prowess of a major.
Avie was instantly recognised as a trail-blazer by international media and consumers alike. The label has been hailed as "adventurous" (New York Times), "enterprising (Gramophone)," and "admirable" (The Sunday Times – London). According to leading online classical e-tailer ArkivMusic.com, Avie "has blazed trails in classical music as an artist-driven company allowing for the ultimate in creative control. In a relatively short time, Avie has put together an impressive catalog."
Avie is noted for the strength and creativity of its marketing and promotion strategies, resulting in notable sales successes, including several international chart-topping releases. For our artists we have gained international visibility in the media and the market place, with a worldwide distribution network that extends to over 30 countries. The label was an early convert to the download arena and is universally available at digital download destinations from iTunes to Amazon mp3 to Classical Archives.
ENTERING THE SECOND DECADE
Avie Records released its first CDs in April 2002, a group of eight that featured such artists as Michael Tilson Thomas and the San Francisco Symphony, Trevor Pinnock and The English Concert, Lara St. John and The Dufay Collective. Eleven years later the catalogue has grown to nearly 300 titles, with a roster featuring such artists as Lorraine Hunt Lieberson, Julian Bream, Semyon Bychkov, Andreas Haefliger, Monica Huggett, Jon Lord, Antonio Meneses, Menahem Pressler, Vasily Petrenko and Simon Trpčeski.
WINNING AWARDS / CHARTING SUCCESS
Over the years, Gramophone Awards have gone to viol quartet Phantasm for their recording of Gibbons' Consorts, Julian Bream for his absorbing DVD My Life in Music, Trevor Pinnock for his Brandenburg Concertos with the specially formed European Brandenburg Ensemble, and Adrian Chandler and his ensemble La Serenissima, for Vivaldi: The French Connection. Lorraine Hunt Lieberson, Monica Huggett, The Dufay Collective and Antonio Meneses have received Grammy® Nominations. The label has collected scores of other international citations, including France's Diapason d'or de l'année for Simon Trpčeski's Rachmaninov Piano Concertos Nos. 2 and 3, with Vasily Petrenko and the Royal Liverpool Philharmonic Orchestra. Avie has charted dozens of albums on the Billboard classical and UK specialist classical charts, including recordings by composer Jon Lord, violinists Augustin Hadelich and Frank Almond, pianists Imogen Cooper, Felipe Scagliusi and Simon Trpčeski, Vasily Petrenko and the Royal Liverpool Philharmonic Orchestra, Monica Huggett and Ensemble Sonnerie, Adrian Chandler and La Serenissima, vocal ensemble New York Polyphony and period-music orchestra Apollo's Fire.
PROMOTING NEW TALENT
Avie actively signs and nurtures young, emerging talent and has helped to put several artists on the musical map, including Avery Fisher Career Grant winner violinist Augustin Hadelich, Luiza Borac who won a BBC Music Magazine Award for her survey of Enescu's Piano Works, and Vivaldi specialist Adrian Chandler who was the 2010 Gramophone Award winner in the Baroque Instrumental category.
QUALITY CONTROL
Quality is fundamental to Avie's output, from the music to the performances and production values, through to the end product. With a few decided exceptions, Avie's recordings are sold at a traditional full price, reflecting the value of the purchase.
The Avie Team
Melanne Mueller - Co-founder / Managing Director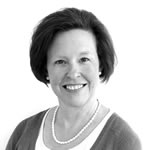 Melanne Mueller has spent virtually a lifetime involved in classical music, with experience encompassing performance, media, marketing and record production.  As an oboist, she has played with the New York Philharmonic and worked with such luminaries as Erich Leinsdorf and John Corigliano. She has created noteworthy media campaigns for such artists as Harry Bicket, Julian Bream, Van Cliburn, Leontyne Price and Michael Tilson Thomas. In the recording industry she has held senior positions at BMG and Universal.
Simon Foster - Co-founder / Director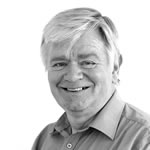 Simon Foster is one the industry's most highly-regarded A & R men. With over 30 years of continuous experience in the music industry, he has held senior positions at EMI and BMG, and was founding Managing Director of Virgin Classics. Notably, he signed Nigel Kennedy to EMI, and has created an artistic and award-winning legacy at Avie Records, including recordings by Lorraine Hunt Lieberson, Thomas Zehetmair and Trevor Pinnock.
Barry McCann - Director
During a three-decade career at EMI, Barry McCann produced numerous award-winning recordings for Classics for Pleasure, marketed a string of successful albums ranging from Nigel Kennedy's Four Seasons to The Beatles Live at the BBC, and developed the best-selling compilation series NOW! That's What I Call Music. Latterly, as Managing Director of EMI Classics UK he worked with such artists as Placido Domingo, Karl Jenkins and Sir Paul McCartney.
Steve Winn - Artist and Media Liaison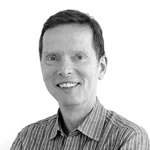 Steve Winn is an experienced classical music industry executive with a strong background in artist relations, marketing, sales and promotion. He has worked with such artists as Cecilia Bartoli, Renée Fleming, Luciano Pavarotti and Sir Georg Solti while at the helm of Decca Records in the US.