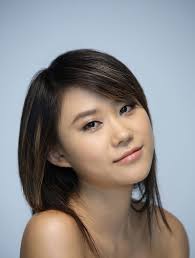 Biography:
Yuja Wang entered the Central Conservatory of Music in Beijing at a young age to study under Ling Yuan and Zhou Guangren. From 1999 to 2001 she participated in the Morningside Music summer program at Calgary's Mount Royal College and began studying with Hung-Kuan Chen and Tema Blackstone at the Mount Royal College Conservatory. Ms. Wang then moved to the US to study with Gary Graffman at the Curtis Institute of Music in Philadelphia, from which she graduated in 2008. In 2006 she received the Gilmore Young Artist Award and in 2010 was awarded 
an Avery Fisher Career Grant. She made her San Francisco Symphony debut in February 2006 and became a Shenson Young Artist later that year. She was also the featured artist in the Symphony's 2010–11 and 2013–14 Project San Francisco initiatives.
Ms. Wang's recordings for Deutsche Grammophon include Sonatas & Etudes, for which she was named the Classic FM 2009 Young Artist of the Year by Gramophone magazine; Transformation, for which she received an ECHO Klassik award for Young Artist of the Year; and a Grammy-nominated concerto album of works by Rachmaninoff, with Claudio Abbado and the Mahler Chamber Orchestra. Her recordings include a live album with Gustavo Dudamel and the Simón Bolívar Symphony Orchestra, and a disc with Leonidas Kavakos for Decca, of Brahms's sonatas for violin and piano.