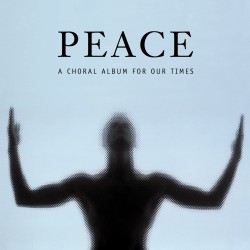 Title:
Peace: A Choral Album for our Times
Artists:
Grant Llewellyn
Handel and Haydn Society Chorus
Summary:
Peace is a choral album for our times, a rich collection of popular a capella works such as Barber's Agnus Dei, John Tavener's Song for Athene and Elgar's Lux Aeterna (Nimrod), alongside lesser-known compositions by Rachmaninov, Schoenberg and American composers Randall Thompson and Morten Lauridsen. Quite simply, Peace is over one hour of gorgeous and inspiring music.
Grant Llewellyn, conducting the chorus of the Boston, Massachusetts-based Handel and Haydn Society, appropriately describes the spirit of Peace:
"I arrived in Boston to take up my appointment with the Handel and Haydn Society on the evening of September 10, 2001. I awoke early the following morning to witness the horror taking place in the skies over America. Growing up in Wales, I was sandwiched between the English and, just across the water, the Irish between whom the "troubles" raged throughout my childhood, and still simmer. For years, we have borne witness to tragedies in the Middle East, the Balkans, Chechnya, the Koreas, Afghanistan, and many other lands. It would seem this species of ours is hell bent on conflict. What can we as mere musicians possibly do to alleviate this situation?
"We have tried to find here music that can convey a sense of calm and tranquillity that will compel the listener to slow down, even stop and reflect on life and its beauty for a moment. We have chosen music from many lands, religions and cultures that is solemn, sometimes profound and always uplifting. We hope that in this small way we are contributing to Peace on Earth."
Tracklist:
Tomás Luis de VICTORIA (c. 1548 – 1611)
1. O magnum mysterium (4:10)
Randall THOMPSON (1899 – 1984)
2. Alleluia (6:20)
Sergei RACHMANINOV (1873 – 1943)
3. Blazen muzh, Op. 37 (6:15)
Morten LAURIDSEN (b. 1943)
4. O magnum mysterium (6:52)
Samuel BARBER (1910 – 1981)
5. Agnus Dei (7:13)
John TAVENER (b. 1944)
6. Song for Athene (6:47)
Arnold SCHOENBERG (1874 – 1951)
7. Friede auf Erden (9:19)
Henryk Mikolaj GÓRECKI (b. 1933)
8. Totus tuus (11:15)
Frederick DELIUS (1862 – 1934)
9. To be sung of a summer night on the water (2:41)
Edward ELGAR (1857 – 1934), arr. J. Cameron
10. Lux Aeterna ('Nimrod')
Total time: 65:15
Recorded 6 – 10 July 2003, at the Church of the Redeemer, Boston, Massachusetts
Producer: Blanton Alspaugh
Balance Engineer: John Newton
Recording Engineer: Philipp Nedel
Reviews:
MusicWeb - Read here...