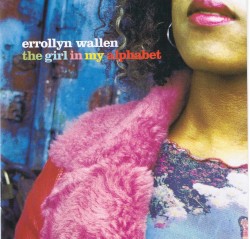 Artists:
Patricia Rozario, soprano
Philip Headlam
The Continuum Ensemble
Ensemble X
Price:
£7.49 - 40% off - Limited time only!
Summary:
Errollyn Wallen is one of England's most exciting and inventive composers, "bright, funky, irreducible", according to What's On. Also a pianist and singer / songwriter of great depth and originality, her theatrical music is a brilliant fusion of the traditions and forms of classical, popular and jazz. Her music has been performed in Europe, the United States, South America, Africa and Australia, alongside such notable musicians as Evelyn Glennie and Emanuel Ax. Errollyn's Avie debut is a perfect representation of her motto: "I don't break down barriers in music because I don't see any".
Tracklist:
Errollyn WALLEN (b. 1958)
1. Dervish (7:24)
2. – 6. Are you Worried about the Rising Cost of Funerals? (Five Simple Songs) (18:24)
7. Louis' Loops (4:01)
8. – 11. Horseplay (21:55)
12. In Our Lifetime (7:40)
13. The Girl in my Alphabet (10:31)
Total time: 70:11
Track 1: Matthew Sharp, cello – Dominic Harlan, piano
Tracks 2 – 6: Patricia Rozario, soprano – Ensemble X
Track 7: Margaret Leng Tan, toy pianos
Tracks 8 – 11: The Contiuum Ensemble – Philip Headlam, conductor
Track 12. Mike Henry, baritone
Track 13: Errollyn Wallen and Douglas Finch, pianos
Recorded March 1990, Cowell Theatre, Fort Mason Centre, San Francisco, California, (Louis' Loops); 25 March 1999, Wallen Music Centre, London, (In Our Lifetime); 8 and 9 October 2000, Potton Hall, Suffolk, England
Producer: Andrew Keener
Reviews:
MusicWeb - Read here...