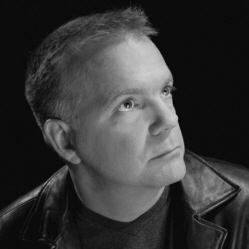 Biography:
Each album from composer/pianist Craig Urquhart is a continuing meditation on beauty and the healing power of music. Urquhart creates rich melodic landscapes that blossom into dramatic journeys from the heart. His timeless sound and compositional focus has gradually shifted from academic classical music to a more lyrical personal voice, which is both a reflection of our time and a commentary on humanity\'s need for refuge.
Urquhart\'s love of music began when he took up the piano as a child growing up in East Lansing, Michigan. Moving to New York City after receiving his Master's in Composition from the University of Michigan, Urquhart found the spirit to leave some of his music with Leonard Bernstein\'s Manhattan doorman; the Maestro called Urquhart back and the two became acquainted. In 1985 Urquhart was hired as Bernstein's musical assistant, and worked for Bernstein until the composer's death in 1990.
Craig's five solo piano CDs include: Streamwalker (2004); Evocation (2000); Songs Without Words (1990); The Dream of the Ancient Ones (1993); and Epitaphs and Portraits (1994). His career has taken him around the world with performances throughout the USA, Berlin, Germany and Japan. He has been featured on ASCAP\'s Audio Portraits, National Public Radio, and BBC Radio 3, and has been interviewed for Solo Piano Publications, the Baldwin/Gibson Magazine, and NAR. Piano Today has twice featured his compositions.
As Leonard Bernstein wrote: "Craig Urquhart is a truly gifted composer… his tonal approach is…genuinely moving, with a private beauty of its own."