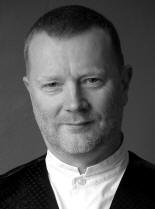 Biography:
David Roblou is a conductor, harpsichordist, pianist and vocal coach. As conductor his repertoire
includes 50 operas (from Caccini through baroque, classical and romantic standards to Alison
Bauld – a world premiere) plus ballet, oratorio and orchestral works from all periods, touring the
UK, Europe and the Americas. Founder Musical Director of Midsummer Opera, he became
overall Artistic Director in 2000. As harpsichordist his repertoire ranges from 16th to 20th
centuries, in recital, concerto and chamber music, in concert and on radio and CD throughout the
world. As pianist he plays song cycles and cantatas by Haydn, Mozart, Berlioz, Wagner, Liszt,
Dvorak, Eben, Ullmann, Poulenc, Messiaen and Hakim. He has given world and UK premieres
on both instruments. As vocal coach he has guested at the Royal Opera House, teaches at the
Guildhall School of Music and Drama, gives masterclasses internationally and is consulted by
singers enjoying careers worldwide.