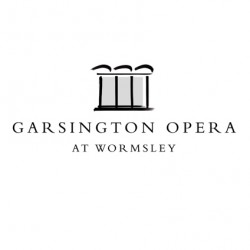 Biography:
Garsington Opera gives performances of great artistic quality in a setting of extraordinary natural beauty. Performances take place in the spectacular Opera Pavilion, which sits within the rolling landscape of the Chiltern Hills, less than an hour from London. Garsington Opera was founded in 1989 by the late Leonard Ingrams and his wife Rosalind at Garsington Manor, near Oxford. Following Leonard's untimely death, Garsington Opera moved to the Wormsley Estate, home of the Getty family, in 2011.
The festival presents a programme of three operas each year during June and July, often including a Mozart opera, and also champions lesser-known works which have included a number of notable British premieres – Haydn's Orlando Paladino, Vivaldi's L'Olimpiade, and Rossini's Armida, L'equivoco stravagante and Maometto secondo. Productions have also been taken to a number of European festivals and the company's 2007 production of Richard Strauss's Die Ägyptische Helena was presented at the Metropolitan Opera in New York.
Garsington Opera is committed to promoting excellence and engaging the very best performers from around the world, as well as showcasing talent from within the UK who are just beginning to make their names on the worldwide opera stage. Singers are given the opportunity to work with directors and conductors of distinction.
The Garsington Opera Orchestra provides the artistic core of the festival's performances, many of the musicians having played with the company for over 20 years. Their contribution and the enthusiasm and vibrancy of the Garsington Opera Chorus, most of whom are just out of music conservatoires, are integral to the Garsington Opera experience. Garsington Opera continues to introduce a new generation to opera through education and outreach and exploring digital innovations that will enable the Festival's productions to be experienced by a new and wider audience.
Upcoming Concerts:
Garsington Opera has no upcoming tour dates. Please check back soon.