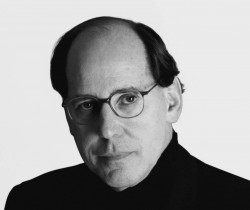 Biography:
Gilbert Kaplan (1941 – 2016) was widely considered one of the foremost interpreters of Mahler's Second Symphony ("Resurrection"). He conducted highly acclaimed performances of the work with more than 65 orchestras, including the Vienna Philharmonic, New York Philharmonic, Philharmonia, London Symphony, Los Angeles Philharmonic, New Japan Philharmonic, La Scala, Bavarian Radio Symphony Orchestra, Deutsche Oper of Berlin, Mariinsky Opera, Israel Philharmonic and China National Symphony (in the premiere of Mahler's Second in China).
Kaplan's recording of Mahler's Second Symphony with the London Symphony Orchestra, with sales in excess of 180,000 copies, is the best-selling Mahler recording in history and was selected as one of the "Records of the Year" by The New York Times and by German television ZDF. His award-winning recording of Mahler's Second with the Vienna Philharmonic has been the best-selling recording of the Second Symphony since it was released in 2003 by Deutsche Grammophon.
Kaplan led the Philharmonia Orchestra and the Chorus of the Vienna State Opera in an opening concert of the Salzburg Festival, which Time magazine reported was a "triumph that shook the Grosses Festspielhaus to its granite foundations."
A leading authority on Mahler, Kaplan was joint editor (together with Renate Start-Voit) of the New Critical Edition of Mahler's Second Symphony. He was also the author and editor of the award-winning illustrated biography The Mahler Album. On radio, he served as the host of a 13-week Mahler series broadcast on 350 radio stations in the United States and host of "Mad About Music", a celebrity classical music and interview program.
A faculty member of the Juilliard School (Evening Division) for more than a decade, Kaplan also lectured at leading conservatories and universities including Harvard and Oxford. Kaplan was the recipient of many honors, including an honorary Doctorate from Westminster Choir College of Princeton, New Jersey, and the George Eastman Medal for Distinguished Musical Achievement from the Eastman School of Music in Rochester, New York.