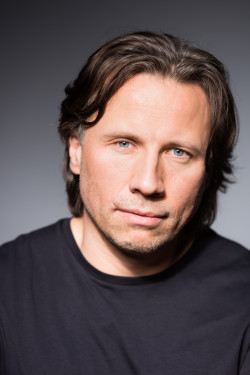 Biography:
Kristjan Järvi realises his pioneering ideas with his three ensembles: as Music Director of the MDR Leipzig Radio Symphony Orchestra, as Founder-Conductor of his New York-based classical-hip-hop-jazz group Absolute Ensemble, and as Founder and Music Director of the Baltic Sea Philharmonic, making him the only conductor to lead both the oldest radio orchestra and youngest professional orchestra in Europe.
As a recording artist, Järvi has more than 60 albums to his credit, from Hollywood soundtracks such as 'Cloud Atlas', "Hologram for the King", "Sense 8" and award- winning albums on Sony Classical and Chandos, to his eponymous series: the 'Kristjan Järvi Sound Project.' Launched in 2014, the series features projects across all of Järvi's ensembles and is characterised by his unmistakable approach of taking a fresh look at the old, with concepts and presentations that transcend the borders of classical music. The latest releases are "Wagner: The Ring. An orchestral adventure" with Baltic Sea Philharmonic, "Steve Reich: Duet" with MDR Leipzig Radio Symphony Orchestra and Choir and also "Philip Glass: Aguas da Amazonia", an arrangement for orchestra featuring MDR Leipzig Radio Symphony Orchestra as well as his Absolute Ensemble.
Järvi continues to work with some of today's brightest creative minds, from film directors Tom Tykwer and the Wachowskis, to composers and artists as Arvo Pärt, Steve Reich, Tan Dun, Hauschka, Dhafer Youssef, Anoushka Shankar and Esa-Pekka Salonen, with whom he started his career as Assistant Conductor at the Los Angeles Philharmonic.