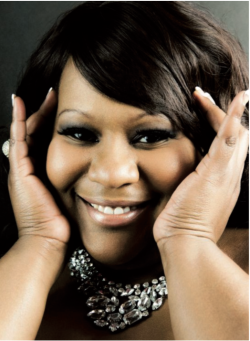 Biography:
Mezzo-soprano Lucia Bradford has performed a number of operatic roles, including Carmen in Bizet's La Tragedie de Carmen, Zita in Puccini's Gianni Schicchi, La Principessa in Puccini's Suor Angelica, The Mother in Ravel's L'Enfant et les sortilèges, Mercedes in Bizet's Carmen, Mrs. Quickly in Verdi's Falstaff, The Sorceress in Purcell's Dido and Aeneas, Gertrude in Gounod's Romeo and Juliet, Hippolyta in Britten's A Midsummer Night's Dream, Miss Todd in Menotti's The Old Maid and the Thief, the Duchess of Plaza-Toro in Gilbert and Sullivan's The Gondoliers, Azelia Dessalines in William Grant Still's Troubled Island, and Maria in Gershwin's Porgy and Bess.
Her concert works include Mozart's Vesperae solennes de Confessore, Hadyn's Lord Nelson Mass, De Falla's El amor Brujo, William Grant Still's And they lynched him, and Mozart's Requiem.
A native of Brooklyn, Ms. Bradford has had the privilege of singing at Carnegie Hall, Merkin Hall, and Philadelphia's Kimmel Center, as well as touring in Russia, Budapest, Spain, the Caribbean, and throughout the United States.