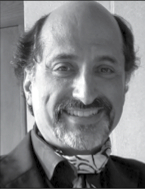 Biography:
The American baritone, Jeffrey Strauss, made his professional debut at the age of 17 with the Buffalo Philharmonic and studied voice in Paris with Gerard Souzay.
Jeffrey Strauss, an "authoritative artist" (Cleveland Plain Dealer) whose performances have been praised as "captivating" (Chicago Tribune) and "serenely beautiful" (New York Times), has appeared with period-instrument ensembles including The Consort of Musicke with Emma Kirkby, Taverner Consort under Andrew Parrott, Tafelmusik in Toronto, Apollo's Fire in Cleveland (Director: Jeannette Sorrell), Handel and Haydn Society in Boston, Newberry Consort, Seattle Baroque Orchestra, and Tempesta di Mare (Directors: Gwyn Roberts & Richard Stone) (Philadelphia).
An accomplished stage actor, Jeffrey Strauss' favorite projects have included the title role of Monteverdi's L'Orfeo, praised as "deeply moving" (Cleveland Plain Dealer), Jesus in the J.S. Bach's Passions, Méphistophélès in Berlioz' Damnation of Faust, and Apollo in George Frideric Handel's Apollo e Dafne. In February 2000 he took the title role in Monteverdi's Orfeo in a production directed by Marshall Pynkoski of Opera Atelier. Other engagements have included Orff's Carmina Burana in Chicago and the Monteverdi Combattimento in Cleveland. His recent portrayal of Tevye in Fiddler on the Roof was hailed by the Buffalo News as "masterful."
Jeffrey Strauss' longstanding commitment to contemporary music includes many appearances with the Chicago Chamber Musicians, as well as performing Ned Rorem's song cycle Aftermath, a jazz-inspired oratorio with the Dave Brubeck Quartet, and premieres of works by Leonard Bernstein, Milton Babbitt, Ralph Shapey and Lawrence Axelrod.
Jeffrey Strauss has been heard on the BBC and NPR's World of Opera, and is featured in CD recordings on Westdeutscher Rundfunk, the BBC, Minnesota Public Radio and Harmonia Mundi USA labels. He has recorded with the Newberry Consort and Apollo's Fire: Monteverdi's Vespers, George Frideric Handel's Messiah and J.S. Bach's St. John Passion (BWV 245).