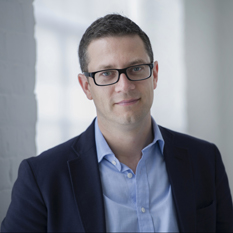 Biography:
Wilson made his opera debut in 2016 conducting Puccini Madama Butterfly at Glyndebourne Festival Opera on their autumn tour and has since conducted Gershwin Porgy and Bess at English National Opera and returned to Glyndebourne Summer Festival to conduct Massent Cendrillon. He will be making his debut at the Metropolitan Opera, New York City, in a future season.
Wilson has a large and varied discography which includes a series of discs with the BBC Scottish Symphony Orchestra exploring the works of Richard Rodney Bennett, with the BBC Philharmonic devoted to the symphonic works of Aaron Copland and numerous recordings with the John Wilson Orchestra. In 2019 Chandos released Wilson's first recording with the Sinfonia of London which featured Korngold's Symphony in F Sharp, followed by a highly praised French album and his latest release with the orchestra, the Respighi Roman Trilogy, reached Number 1 in the UK Classical Charts in August 2020.
Born in Gateshead, Wilson studied composition and conducting at the Royal College of Music, where in 2011 he was made a Fellow. In 1994, he formed his own orchestra, the John Wilson Orchestra, dedicated to performing music from the golden age of Hollywood and Broadway, and with whom he has appeared regularly across the UK. In March 2019, John Wilson was awarded the prestigious ISM Distinguished Musician Award for his services to music.