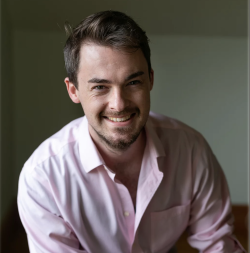 Biography:
Kyle Stegall's performances around the world have been met with accolades for his "blemish-free production" (Sydney Morning Herald), "lovely tone and ardent expression" (The New York Times), and his "dramatic vividness" (St. Louis Post-Dispatch).
Mr. Stegall's career, spanning concert, opera, and recital stages has grown out of his "ability to absorb viewers into the action" (SF Classical Voice), as well as from successful collaborations with many of the world's most celebrated artistic directors including Manfred Honeck, Joseph Flummerfelt, William Christie, Masaaki Suzuki, and Stephen Stubbs.
A passionate devotion to recital repertoire was nurtured during Mr. Stegall's graduate study at the University of Michigan where he trained under the guidance of Caroline Helton and Martin Katz. His devotion to the promotion and preservation of the vocal recital was strengthened when he was twice selected as a fellow with the Britten-Pears Institute at the Aldeburgh Music Festival, where he studied Schubert Lieder and Britten Song under the guidance of Ian Bostridge, Malcolm Martineau, Julius Drake, and Christoph Prégardien. Together with fortepianist Eric Zivian, Mr. Stegall is zealously bringing the intimacy of this centuries-old repertoire to modern audiences.
Wholly dedicated to detail in interpretation, Mr. Stegall earned his Artist Diploma at the Yale School of Music as a member of the Institute of Sacred Music. While a student there, he studied performance practice of Baroque music, and premiered many new works. His career has continued to be heavily involved in modern premieres of ancient works, as well as world premieres of new works.
Mr. Stegall is a proud alumnus of the University of Missouri-Columbia School of Music.