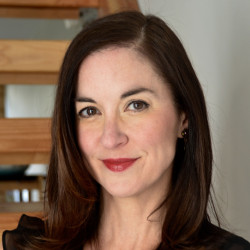 Artist:
Paige Roberts Molloy | piano
Biography:
Pianist Paige Roberts Molloy was born in Texas and made her orchestral debut at the age of 13 at Baylor University, performing Beethoven's First Piano Concerto. Since then she has been soloist with Fort Worth Chamber Orchestra, East Texas Symphony, Rice University Orchestra, Jupiter Symphony, Flagstaff Festival Orchestra and Leopoldina Orchestre in Poland. Paige has performed frequently in New York at Bargemusic, Alice Tully Hall, Weill Hall and Miller Theater. She was also Artist-in-Residence at the Lotus Club. Recital appearances include Chicago, Los Angeles, San Francisco, Ottawa, Houston, Miami, Pittsburgh, Prague and Paris. Paige has participated in many music festivals such as Marlboro, Tanglewood, Aspen, Santa Barbara, Grand Canyon and Mecklenberg, Germany. In 1999, Paige played Beethoven's 'Diabelli' Variations for Twyla Tharp's ballet, which premiered in Palermo, Italy and continued in the U.S. She subsequently performed Beethoven's 'Hammerklavier' Sonata with Ms. Tharp's company at Duke University. Paige is currently a frequent performing artist at the Seattle Chamber Music Society, and she performs regularly with members of the Seattle Symphony such as Mara Gearman, Elisa Barston and Mary Lynch VanderKolk. In her down time, she enjoys taking care of her two teenage daughters, Rose and Clare. Paige has Bachelor's and Master's degrees in Piano Performance from The Juilliard School, where she studied with Abbey Simon and Peter Serkin.
Upcoming Concerts:
Paige Roberts Molloy | piano has no upcoming tour dates. Please check back soon.