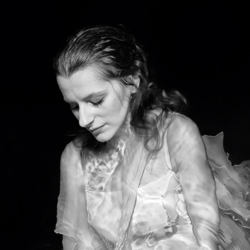 Biography:
Born in Romania with German-Russian roots, Alexandra Silocea started her musical education in Bucharest before moving to Vienna to continue her studies at the Music Academy at the age of 16 under the guidance of internationally renowned teachers: Oleg Maisenberg, Johannes Marian and Christoph Berner. She then continued her studies at the Conservatoire National Supérieur de Musique et de Danse in Paris with Theodor Paraschivesco and Laurent Cabasso. She also received significant artistic guidance from acclaimed artists including Elisabeth Leonskaja and Maria João Pires.
A winner of numerous prizes in her native Romania, Greece, France, Germany, Italy and USA, Alexandra Silocea was awarded the Herbert von Karajan Scholarship, the Theodor Rogler Foundation and the Meyer Foundation Scholarships, and has received constant support from the Wiener Neustädter Sparkasse.
Her debut with the Vienna Chamber Orchestra at the Vienna Konzerthaus in 2008, followed by recitals at the Musikverein and Carnegie Hall in 2009 were the turning points that launched her professional career. In 2011 Alexandra Silocea released her debut CD with Prokofiev Piano Sonatas 1 – 5 on Avie Records which was received with outstanding reviews and brought her widely acclaimed recognition as a major talent. Awarded Editor's Choice of the International Piano Magazine and Supersonic Pizzicato Award, the release was hailed "to reveal an artist with compelling insights into Prokofiev's piano music". She subsequently made a successful debut with the London Philharmonic Orchestra and Vladimir Jurowski.
More recent engagements have included solo recitals and concerto appearances in London, at the Brighton Festival, Ryedale Festival, Radio France, Vienna Konzerthaus and the Bucharest Anthenaeum Hall with the George Enescu Philharmonic Orchestra, as well as concerts on tour in Italy with the Bolzano Haydn Orchestra under Hansjörg Schellenberger. Alexandra Silocea's second recording, "Sound Waves" on Avie Records, featuring works by Debussy, Ravel, Liszt, Schubert/Liszt and Romberg, was launched in May 2013.
This season's highlights include Alexandra's US debut at the Ravinia Festival and her Canadian debut with the Montreal Chamber Orchestra performing Mendelssohn's 1st Piano Concerto. She will appear with the Meiningen Theater Orchestra performing Prokofiev's 3rd Piano Concerto and will return to the Vienna Konzerthaus.
Upcoming Concerts:
Alexandra Silocea has no upcoming tour dates. Please check back soon.