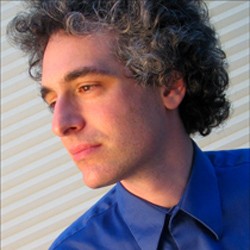 Artist:
Eric Zivian | piano, fortepiano
Biography:
Eric Zivian is a fortepianist, modern pianist and composer. He has performed with the Philharmonia Baroque Orchestra, the Portland Baroque Orchestra, the Santa Rosa Symphony and the Toronto Symphony, among others. He is a founder and Music Director of the Valley of the Moon Music Festival, a festival in Sonoma specializing in Classical and Romantic music on period instruments.
Eric has given solo recitals in Toronto, New York, Philadelphia, and the San Francisco Bay Area. He has performed extensively on fortepiano since 2000 and is a member of the Zivian-Tomkins Duo and the Benvenue Fortepiano Trio, performing at Chamber Music San Francisco, the Da Camera series in Los Angeles, Boston Early Music, the Seattle Early Music Guild and Caramoor. On modern piano, he is a member of the Left Coast Chamber Ensemble and has performed with the Empyrean Ensemble, Earplay, and the San Francisco Contemporary Music Players.
Eric's compositions have been performed widely in the United States and in Tokyo, Japan. He was awarded an ASCAP Jacob Druckman Memorial Commission to compose an orchestral work, Three Character Pieces, which was premiered by the Seattle Symphony in March 1998.
Eric studied piano with Gary Graffman and Peter Serkin and composition with Ned Rorem, Jacob Druckman, and Martin Bresnick. He attended the Tanglewood Music Center both as a performer and as a composer.